News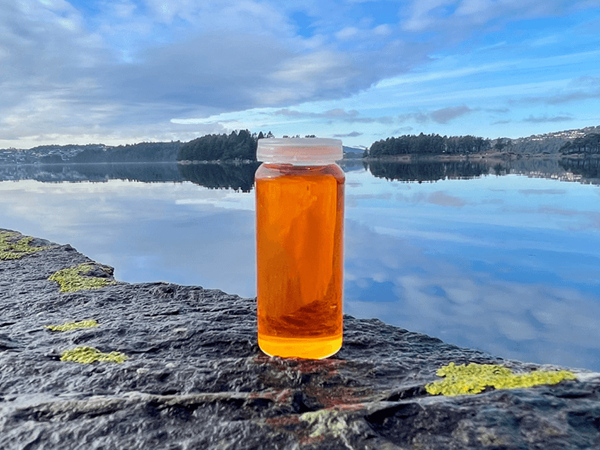 December 2, 2022
The LIFE CONQUER Project kicked off
Funded by the European Commission as part of its LIFE Programme, the LIFE CONQUER Project officially kicked off on September 1st, 2022, with the aim of sustainably exploiting the side stream of the salmon processing industry for producing salmon peptides and oil, to be used as ingredients for human nutrition at large scale. A sustainable first of-its-kind biorefinery will be developed in Hirtshals (Denmark) based on the know-how developed by biomega® Denmark, the Coordinator, in its DEMO plant, bringing the process from TRL 6 to TRL 8.
The building of such a big system is huge in term of effort and investments. The beneficiary coordinator already started the work in autumn 2021, by using their own resources, to set-up all the external infrastructure and some of the equipment needed for producing salmon peptides and oil as ingredients for human nutrition. At the beginning of the LIFE project, the biorefinery will be ready to host and to demonstrate the innovative i) solutions for extracting proteins from bones ii) the in-situ spray drying iii) an innovative inbound logistics for raw material, the three main objectives of LIFE CONQUER project.
The project consortium is composed by biomega® Denmark and Vega Salmon.
biomega® Denmark is the beneficiary coordinator of the LIFE CONQUER project and it will develop the technology for efficient extraction of proteins from bones and facilitate spray-drying of the salmon peptides produced at the biorefinery in Hirtshals.
Vega Salmon contributes to the LIFE CONQUER Project by supplying the needed rest raw materials from its production of salmon products for human consumption for testing and development of their end-product. Vega Salmon is also contributing to the establishment of an innovative logistics setup for inbounding and handling of the rest raw materials from its production facility, by aiming for a bulk transportation at hygienic conditions and securing the rest raw materials quality, and at the same time reducing the carbon footprint by lowering the CO2 emissions. Vega Salmon is also contributing to the LIFE CONQUER Project by monitoring and evaluate the impact through the value chain together with biomega® Denmark, as well as participating in networking and sharing of knowledge with other LIFE projects.
The LIFE CONQUER partners met on September 29th, 2022, to present and discuss the work plan for the next 3 years, as well as the main activities to be carried out towards the project aims and goals.